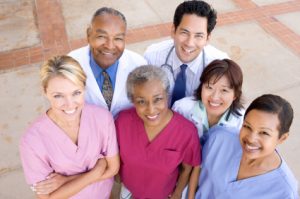 Per Diem Nursing is now hiring to fill immediate needs at local Hospitals, Acute Care, Long Term Acute Care, Long Term Care / Skilled Units, Rehab, and City and State Government Facilities.
Urgent Needs for:
RN – Registered Nurse
LPN – License Practical Nurse
CNA – Certified Nursing Assistant
These opportunities provide you with flexible hours that fit your schedule and offer you the ability to earn a premium pay.
Employment options include:
Per Diem – Work when you want where you want as much as you want.
Rotations – Full time rotation.
Contract – Long term contracts.  Generally, 13 week assignments with guaranteed hours.
Travel – Long term contracts with generous travel and housing stipends.
For more long term options we provide placement in various long term contact needs at acute care facilities in all regions of Louisiana such as New Orleans, Lake Charles, Baton Rouge, Alexandria, and Shreveport.
These long term opportunities are typically 13 week contracts and include day and night shift positions. Travel contracts offer guaranteed hours each week and enable you to live comfortably with a generous housing subsidy while experiencing exciting cities and earning a great salary.
At Per Diem Nursing you will enjoy the benefits of multiple paydays during the week, direct deposit, paid orientation, referral bonus programs, and a 24/7 support team to match the important facility needs with the highest quality care provider.